mỗi lần tìm là mỗi lần mình phải load lên lại ???
ừ, nếu trả tiền mà dịch vụ tốt cũng đáng (hình upload nhanh và dễ, có backup,...)
cậu Ngân có biết là Thục Đan đang bắt đầu tự mày mò học tiếng Hàn Quốc
hahahahha chỉ vì mê nhạc Hàn Quốc
không biết là kéo dài được bao lâu
haha, có đam mê là mừng rồi

cô nàng còn thổ lộ với mẹ là uớc gì sanh ra đã là nguời Korean





Co Băng cũng đang luyện phim Korea mỗi ngày
hahhha
sao bài post không hiện lên new ta
đã mấy ngày rồi, nên bài post không còn new nữa
bác Thục nhớ đón xem nhật thực ngày 21 tháng 8 này
https://eclipse2017.nasa.gov/safety
okie dokie

không có kính làm sao xem đây ta
ừ, tưởng đơn giản mà lại không phải
I have a new post about my life please read.
yes, I have read and it is such a long post! good writing TL
wow Thục Lam, did mommy know about that post?
có 2 "hòn đảo" rác ở phía bắc Thái Bình Dương nè bác Thục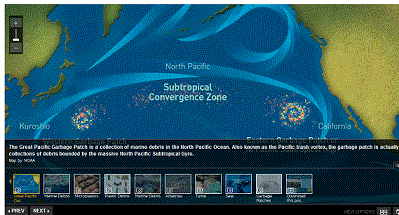 https://oceanservice.noaa.gov/facts/garbagepatch.html
hòn đảo này chỉ để chứa rác ??
cậu Ngân đọc chơi nè, người ta đã có ý tưởng làm đường hầm xuyên biển từ châu âu qua mỹ nè
chỉ mới là ý tưởng thôi hehehe
http://www.bbc.com/vietnamese/vert-fut-41368786


JUST SAYING HI TO ALL MY FANS OUT THERE(AKA MY FAMILY MEMBERS)


IT IS ALMOST MY B-DAY HAPPY B-DAY TO ME!

check my blog and comment...
please
So I have been watching you guys a lot and it feels like all you guys say is stuff about checking out the blogs and stuff.
And I LOVE YOUR POST THUCLAM

hi Thuc Lam and Unknown

I think I have read all your blogs TL. your last one was back in august

I am about to post another one about my summer read it in a bit!































jhflkjđhfhjs
kjhbkjbmnhkj
JUST POSTED A NEW POST CHECK IT OUT
I HEARD THAT THÉYLL GIVE OUT $50 OF ITUNES AGAIN
please let me win it
haha

Thục Lam, con make the page live again

i posted a new post, read it, or dont, i dont really care
ThucDan, be nice
TD and TL, good blog posts and both are soooo long and lots of personality... or strong attitude (TD)

Hiiiiiiiiiiiiiii
who is that
cậu Ngân, theo bài báo này
http://www.bbc.com/vietnamese/forum-41843675
là ông Diệm bị lật đổ do mỹ nhúng tay vào
chứ không phải là mỹ "chỉ gật đầu" như cậu nói
vậy cái nào đúng ?
HELLO
I JUST POSTED A NEW POST
THERE WILL BE A PART2
IF YOU COMMENT
AND SAY YOU LOVED IT
PLEASE READ
IM RUNNING OUT OF WORDS TO SAY
TRYING TO MAKE THIS LIVE MOM
good question, bác Thục. Đúng rồi, Mỹ tuy chỉ gật đầu nhưng mình có thể hiểu ngầm là Mỹ sẽ ủng hộ hành động này và sẽ tiếp tục quan hệ đồng minh như cũ. Có thể xem đó là 1 thái độ nằm giữa 2 đối cực kia:
1. không ủng hộ đảo chính và sẽ giúp ông Diệm đánh dẹp đảo chính
2. tích cực vận động và kêu gọi (và tạo dựng) đảo chính dù quân đội và người dân vẫn ủng hộ chính quyền
i c
cậu Ngân dạo này chạy uber dữ quá, không có giờ ghé vào đây luôn

hoat dong tich cuc de kiem tien van dong thay doi the che chinh tri
hahaha, ngày nào cũng vào xem thử có ai buồn bỏ vào đây vài chữ không, ai nhè hôm nay có

kiếm tiền để thay đổi thể chế chính trị trong nước hay trong nhà?

kiếm bạc cắc để thay đổi "thể chế chính trị"?
sao mà dao to búa lớn quá
lâu lắm rồi miền nam Florida mới lạnh như bây giờ, dưới 40 độ F

Cleveland cũng lạnh hiếm có: gần 0 độ F
chỉ có bên bác Thục là ấm áp 60 độ F

bên bác thục ban ngày thì ấm áp, có lúc hơi nóng nếu ngồi trong xe nắng chiếu vào
nhưng buổi tối và sáng sớm nhiệt độ có thể xuống 30 độ so với lúc ấm nhất
hello I would like to know who won the money for the summer break please and thank you
I myself would like to know what you would do if you won the money, Thuc Lam?

hahhaha
just tell me please its cuase either me or TD because were the only ones who wrote it
but who cares
i obviously won
I see you have new post TL!
đã có câu trả lời cụ thể cho câu hỏi Hà Nội lạnh hay ấm hơn nam Florida rồi:
http://www.holiday-weather.com/hanoi/averages/
yeah this guy bot an interview with the most amazing girl ever
mommy is lost ThucLam

cậu Ngân lên kế hoạch cuối năm nay mình l ái xe xuyên việt đi
lkjlkj
mấy ngày qua website nhà mình bị đóng vì có quá nhiều spam comments (hơn 5 ngàn)
vừa mói cập nhật các blog trong này buộc ngưòi dùng phải login trước khi comment, nhằm tránh bị spam nữa

à
hèn chi
Việt

Featured Pictures
Featured Video
Xem video:


Family Others
Live Statistics
Friends who have visited us:
Site Search
Social Connect
Family Brief
Năm 2012, lúc 11 giờ rưỡi sáng ngày 30 tháng 7 giờ Việt Nam, cụ Nguyễn Sơn Đông đã từ biệt vợ con, anh em, cháu chắt để về cõi hư vô, tịch mịch.

Năm 2009, hai người con cả của cụ Nguyễn Sơn Đông là ông Nguyễn Sơn Tùng và ông Nguyễn Sơn Hà đã lần lượt từ giã cha mẹ, vợ con, anh em, và bằng hữu để về cõi vĩnh hằng vào sáng sớm ngày 6 tháng 3 (tại VN) và 28 tháng 10 (tại Mỹ)
Community
Games
Music
Currency Converter:
Users Information:
Currently there are

3

users.




Total web views